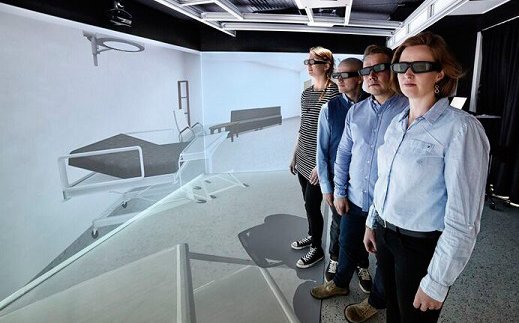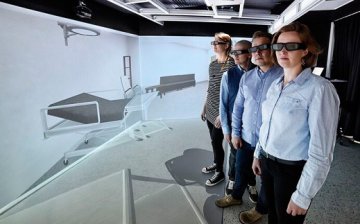 OuluHealth Labs
29.07.20
OuluHealth Labs is a unique innovation, development and test environment for social and health fields. OuluHealth Labs is part of the OuluHealth ecosystem.
To the website
---
Contact:
OYS TestLab
Timo Alalääkkölä,
Manager of Testing Services
timo.alalaakkola@ppshp.fi
+358 40 561 4390
Oamk SimLab
Eija Hautala,
Senior Lecturer
eija.hautala@oamk.fi
+358 50 582 0070
Oulu WelfareLab
Jaana Kokko
Technology Specialist
jaana.a.kokko@ouka.fi
+358 44 7034 030
Home page:
OuluHealth Labs is a unique test and development environment. It consists of three test bed facilities, which provide an integrated development environment.

OuluHealth Labs includes OYS TestLab (hospital environment), Oamk SimLab (simulation environments) and Oulu WelfareLab (healthcare centers and homes). OuluHealth Labs provides the company´s product a unique, integrated health test and development environment – including professionals' feedback – for every phase of company´s R&D process. Doors are open for innovative pilots that add value to patient care from home to hospital.

Oulu Health Labs support pilots in different ways. Best ideas are chosen after matchmaking, workshops and Proof of concept. In the development phase Oulu Health Labs gives professional consulting and offers lab simulation / clinical research. Prototype is made to make early stage pilots possible. User testing, product training and product launch lead to user references.

OYS TestLab is a development and test environment for companies to test and develop their products and ideas in a hospital environment with professionals. Oulu University Hospital uses the laboratory to develop the hospital's processes and to model and simulate future hospital functions.

Oamk SimLab in Oulu University of Applied Sciences is a versatile simulation and studio environment ecosystem – which can be used as a testing and development environment in the product development of health technology and welfare services.

Oulu WelfareLab is a test environment where the end-users are – at customers' and patients' homes and in all social and health care services within the City of Oulu. Oulu WelfareLab gives direct professional and customer feedback on companies' products in a real, everyday social and health care environment.